A RMVX Community Game
(Thanks to Zadorain for the banner!)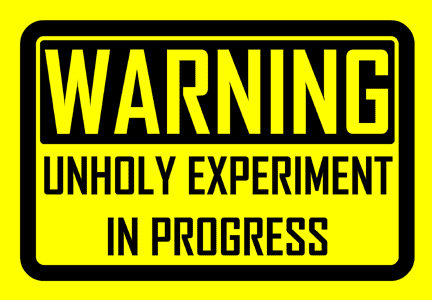 Certain areas of the game involve violent and sexual suggestions. Nobody under the age of 13 should play this game
Cornelius, the owner of the RMVX town Aquarium, has passed away. All hope for RMVX Town was lost. That is, until Cornelius' first born child appears in RMVX Town.
Spoiler:

Ver. 1.0 - First Tested
Ver. 1.1 - Second Tested
Ver 1.3 - Third Tested
Ver 1.3 - Completed Game Uploaded! Enjoy!
Ver 1.4 - Updated turtle graphic! Enjoy!

Spoiler:

Gold window has issues with priority
https://www.youtube.com/watch?v=pnbEkvEQZKI&
This video was constructed by the AVC.
Spoiler:

In the quaint and happy town of RMVX (or whatever you chose to call it), an Aquarium has remained unused for over two years. A man named Cornelius passed away, and was the previous owner of the Aquarium. Tourism to RMVX Town has almost ceased completely, and many noobs have taken over the town. The economy of the town is under the bridge, and the entire community realizes that they must leave the town in order to avoid a total loss of money. The last hope for the town is young Alex, Cornelius' first born child. Upon suddenly appearing in the town, Alex is forced into taking care of the RMVX Town Aquarium. The question is, is Alex, only of age 16, ready to manage an Aquarium? That choice...is yours.
Spoiler:

The entire game takes place in one town, RMVX Town. The player is able to name this town, explore it, and meet it's many residents. It consists of the North, West, South, East, and Central parts of town. Each town has it's own attractions. The North part of town contains the Aquarium, the West contains the Food Autumn tree. Each part of town has several residents living in small houses. Some residents do special things, like give items or advice, while some have no significant use.
-Ability to raise up to 6 different animals, three of each
-Ability to decorate your room with over 150 different pieces of furniture.
-Detailed Happiness, Hunger, and Health systems for all animals.
-Sickness systems for all animals if they are neglected.
-Fishing system Omegas7 made specifically for this game.
-Special features around town for fun minigames and other daily events
-Day system, where every day is everlasting.
-Bank with interest and item storage
-Many, many more
Spoiler:

Fish

Diet : Worms and flakes

Frogs

Diet: Veggies and flies

Turtles

Diet: Veggies and fish

Jellyfish

Diet: Tablets

Sharks

Diet: Fish

Crabs

Diet: Mushrooms, kelp, and fish
New screenshots!!!
Spoiler:
Warning! Also very old!
Spoiler:
Spoiler:
I need suggestions for Furniture, Peva's Room Hints, Achievements, and anything else that can be added! Leave a message using this forum
Code:

[b]Idea[/b]: (So furniture, hint, etc.)
[b]Graphic[/b]: Only for furniture or mini game-esque thing)
I offer two userbars for you! One animated, one non-animated! Copy the code, and paste it in your signature or your About Me page. Or anywhere really, thanks to anyone that supports! (Thanks to Catcat for userbar!)
Animated
Spoiler:

Code:

[url=http://www.omega-dev.net/forums/showthread.php?tid=59][img]http://illiweb.com/fa/pbucket.gif[/img][/url]
Non Animated
Spoiler:

Code:

[url=http://www.omega-dev.net/forums/showthread.php?tid=59][img]http://illiweb.com/fa/pbucket.gif[/img][/url]
Spoiler:

Game Director

Dylan Pierce (Peva)

Game Supervisor

Omegas7

Story

Peva

Beta Testers

Basilmeer

Catcat

Dezz123

Kyle?

Michael Gregg

Moneymenace

Omegas7

Peva

ZeroManArmy

Graphicshttp://mitchi.exe

Aindra

boos405

Catcat

Celianna

Dragon3025

Enterbrain

Meeeeee

Omegas7

Peva

RavenBlueIndigo

Syvkal

Tatanya

Terra-chan

TheRawrnstuff

Zadorain

ZeroManArmy

Mapping

Peva

Zadorain

Scripting

DRIACS Team

Enterbrain

FlppeyFlip

IMP1

Jet

Mithran

Omegas7

OriginalWij

Reedo

Sky

Syvkal

Woratana

Yanfly

Specific Scripting (Scripts specifically for AM)

IMP1

Omegas7 (x3)

Music and Sound

Enterbrain

Puddle Of Mudd

Seether

Square Enix

Special Thanks

Basilmeer

Catcat

Jet

Mitchi.exe

Omegas7 (Inspiration)

ZeroManArmy (Nuff' Said)

Everyone at the RpgMakerVx community

(Aside from Tevak, Oceano,

Nat_Designer and ThatUglyZombie)

ESPECIALLY Everyone at the OmegaDev community
Well, happy RMing